Most Popular Tablet Stylus: Adonit Jot Pro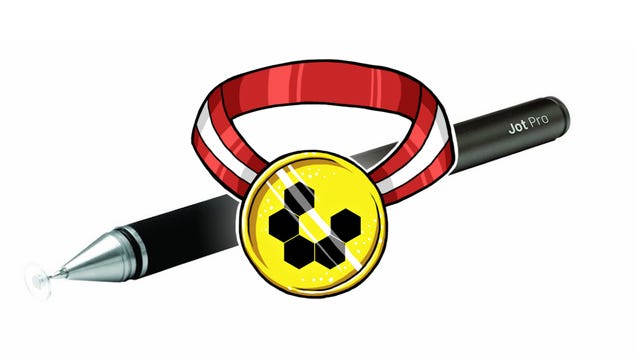 If you're looking for a solid stylus that will work with any capacitive touch screen, on any phone or tablet, you have options. Last week, we asked for your favorites , then looked at the five best tablet styli . Now we're back to highlight the Lifehacker community favorite.
http://feeds.gawker.com/~r/lifehacker/full/~3/Ed-SN9ctVNs/+alanhenry
via: Lifehacker
http://lifehacker.com
Do you have a great thought, article, tweet, or anything else you want to share?
submit your post!
About this blog:
my name is Travis and I'm a marketer and scratch developer from Winston Salem, NC. I work with many advanced tools to make marketing easier and more manageable for businesses, organizations, individuals and agencies.
hire me or learn more
1 Notes/ Hide
derekdaniels likes this
travissummerlin posted this